Welcome to Tyler's Lawn Care and Power Washing, where your property's potential becomes reality. Tyler is committed to making your landscaping dreams come true, whether that involves new construction landscaping or revitalizing existing outdoor spaces. Your property is a significant investment, and we are here to ensure it reaches its full potential.
---
Expert Lawn Care for a Beautiful Outdoor Space
Quality that Stands Out
With years of experience in all aspects of landscaping, Tyler brings a unique, personalized approach to lawn care. We believe in transforming your lawn into a beautiful, welcoming outdoor space, contributing to the overall value and appeal of your property.
Our Lawn Care Services Include:
Regular Mowing and Edging
Lawn Fertilization and Treatment
Weed Control and Prevention
Seasonal Clean-up and Maintenance
---
Flawless Gardening and Landscaping
Transforming Your Vision into Reality
Tyler's expertise goes beyond lawn care. We're also skilled in gardening and landscaping, ready to bring life to your visions of lush gardens, vibrant flower beds, and inviting outdoor living spaces.
Our Gardening and Landscaping Services Include:
Garden Design and Maintenance
Planting of Trees, Shrubs, and Flowers
Mulching and Soil Amendment
Construction of Brick Walls and Sidewalks
Installation of Outdoor Features like Patios and Fire Pits
---
Power Washing for Pristine Surfaces
Giving Your Property a Fresh Look
Power washing is an essential service we offer to keep your property's surfaces clean and well-maintained. From your driveway and sidewalks to your deck and home exterior, we can remove dirt, grime, and stains, making your surfaces look new again.
---
Why Choose Tyler's Lawn Care and Landscaping Services?
Customer Involvement: A Key to Our Success
Tyler believes in involving customers at every stage of the project. From the initial planning to the final touch-ups, your input is valued and considered. This unique approach ensures your satisfaction and makes the landscape experience truly an experience.
Attention to Detail: Our Commitment to Excellence
Your property is a significant investment, and Tyler's Lawn Care and Power Washing is dedicated to helping you make the most of it. Our attention to even the smallest details sets us apart and ensures you'll love the final results.
---
Experience the Transformation
Ready to transform your outdoor spaces? Tyler's Lawn Care and Power Washing is here to turn your landscaping dreams into reality. Reach out to Tyler today for a free estimate and let's start shaping the future of your property.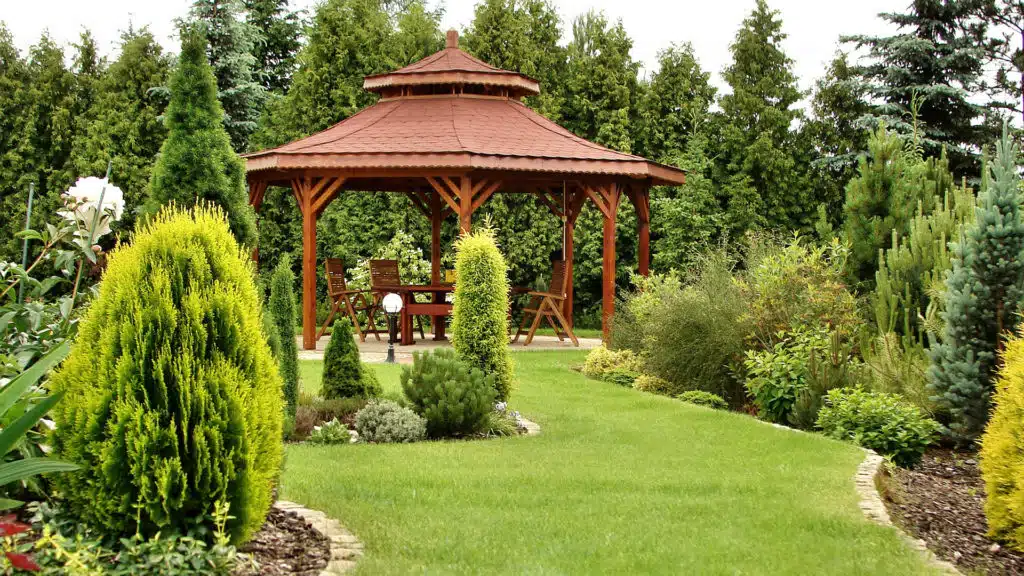 Professional Lawn Care Services in Bay City, MI
Maintaining a beautiful lawn can be a challenge, especially when you don't have the time or expertise to do it yourself. That's where our lawn care services come in! Our team of experienced professionals offers a wide range of services to help you achieve the lush, green lawn you've always wanted.
From regular mowing and trimming to fertilization, aeration, and weed control, we have the knowledge and equipment to handle all of your lawn care needs. We also offer seasonal cleanups, leaf removal, and snow removal services to keep your property looking its best all year round.
Power Washing and Pressure Washing Services in Midland, MI
If your home or business exterior is looking dirty and dingy, it's time to call in the experts for some power washing or pressure washing! Our team of skilled professionals uses high-quality equipment and cleaning solutions to remove dirt, grime, and other buildup from all types of surfaces.
We offer power washing and pressure washing services for a variety of surfaces, including siding, brick, concrete, and more. Whether you need a deep clean to remove years of buildup or just a quick spruce-up to maintain your property's appearance, we've got you covered.
Yard Cleanups and Landscaping Services in Pinconning, MI
A well-maintained yard can add value and curb appeal to your property, but it can also be a lot of work. Let us take care of your yard cleanups and landscaping needs so you can enjoy a beautiful outdoor space without all the hassle!
Our team offers a range of services to keep your yard looking its best, including mulching, trimming, pruning, and planting. We also provide seasonal cleanups and leaf removal to help you maintain a tidy yard all year round.
Outdoor Work and Landscaping Services in Gladwin, MI
Whether you're looking to update your landscaping or need help with other outdoor projects, our team of professionals is here to help! From hardscaping and outdoor lighting to tree trimming and stump removal, we have the skills and equipment to handle all types of outdoor work.
We can also help you design and install a custom landscape that fits your unique style and preferences. From low-maintenance rock gardens to lush, colorful flower beds, we'll work with you to create the outdoor space of your dreams.
Affordable Outdoor Services in Beaverton, MI
Maintaining your outdoor space doesn't have to break the bank. Our team of professionals offers affordable, high-quality services to help you keep your property looking its best without breaking your budget.
We offer a range of services to meet your needs, including lawn care, power washing, yard cleanups, and landscaping. No matter what type of outdoor work you need, we'll work with you to find a solution that fits your budget and exceeds your expectations.