Steel

Seawalls

Seawalls are constructed to prevent erosion. Tie back rods are threaded rods running to a steel anchor about 4 to 10 feet in length.

We backfill with class 2 sand or whichever material best suits your specific conditions. This is important when it comes to the drainage system behind the wall. We can also use straw or a straw blanket if requested by the customer.

Steel seawalls are constructed with non-coated bare steel sheet piling, angle iron capping, and plain finish hardware. Our cap is professionally and securely welded to each piling. Pilings will be welded at each joint thus making for an even stronger application. Every steel seawall is backed with a 10-year warranty.

Steel seawalls are the most economical choice when considering a seawall to protect your shoreline. Steel seawalls are also the best option where heavy ice pressure is present and a heavy duty wall is required. The life expectancy of a steel wall using 8 gauge material is 25+ years.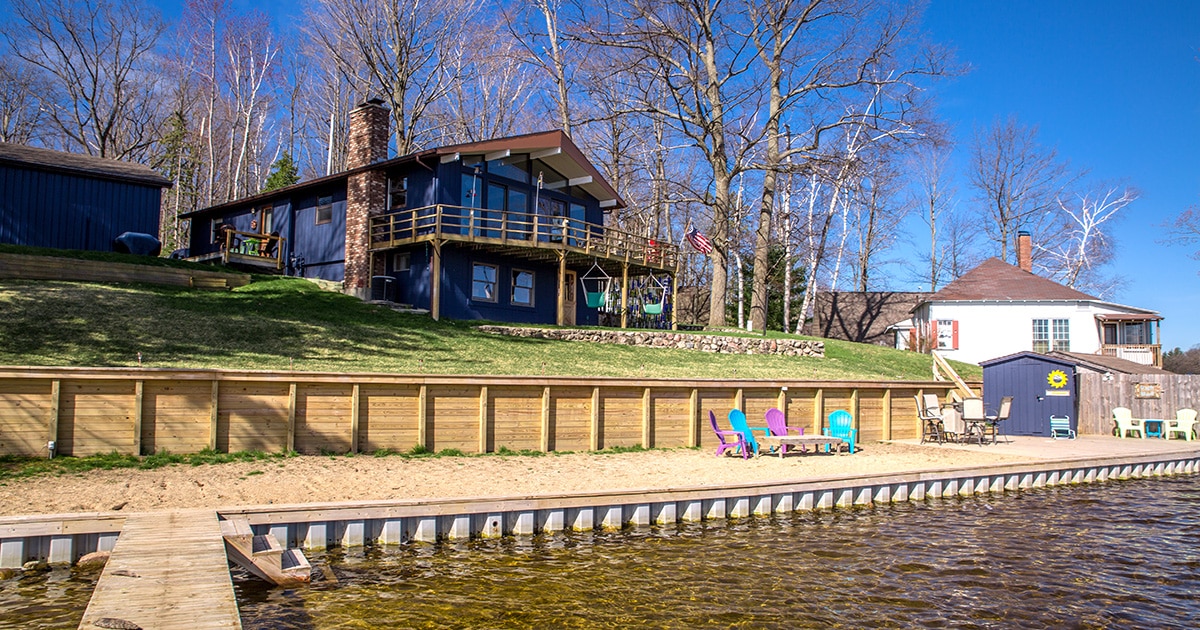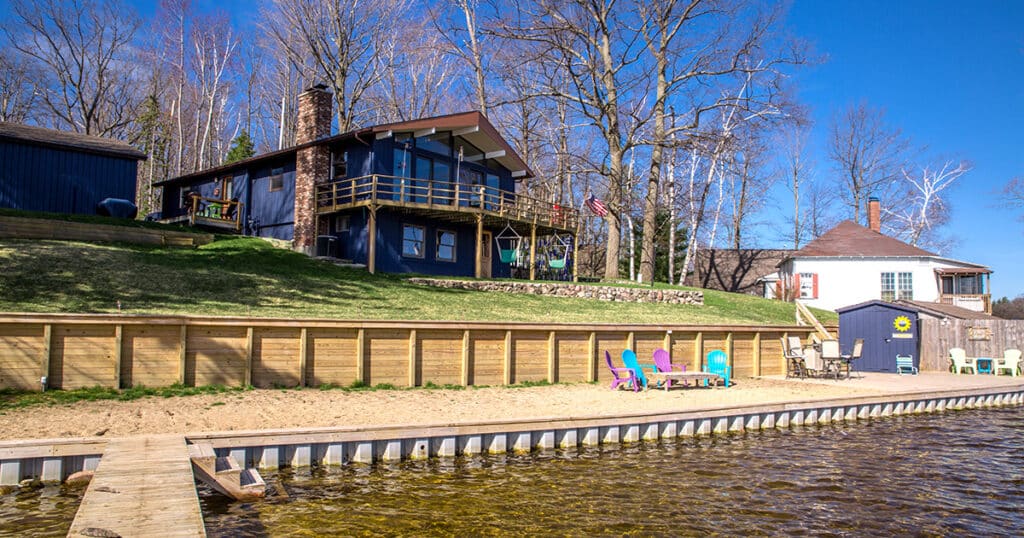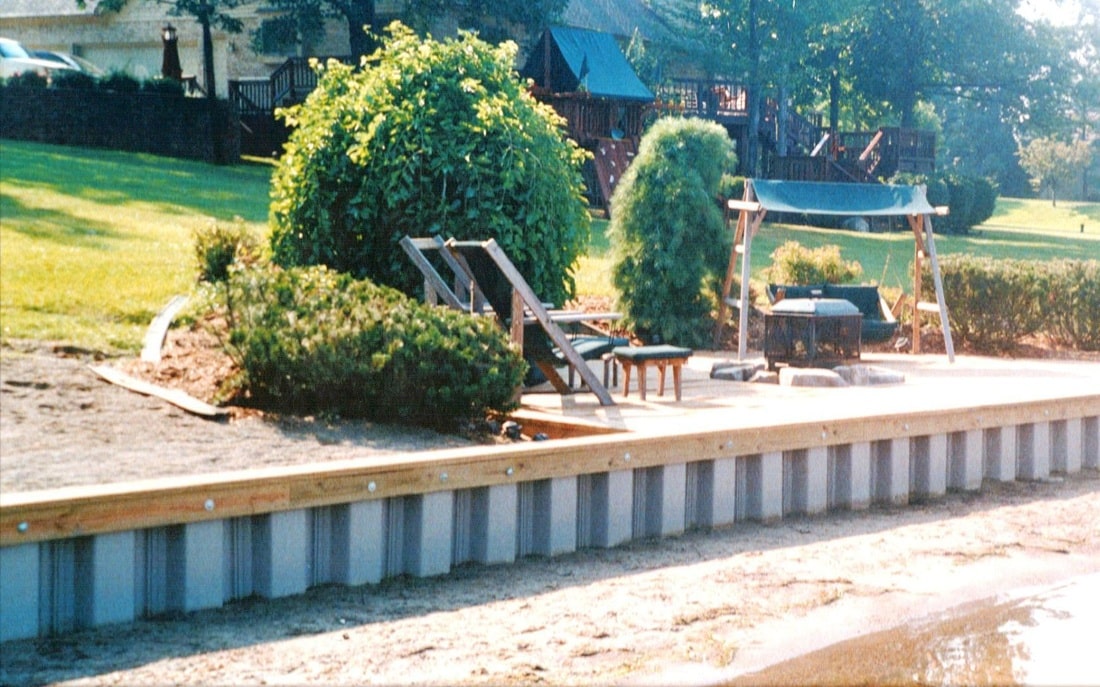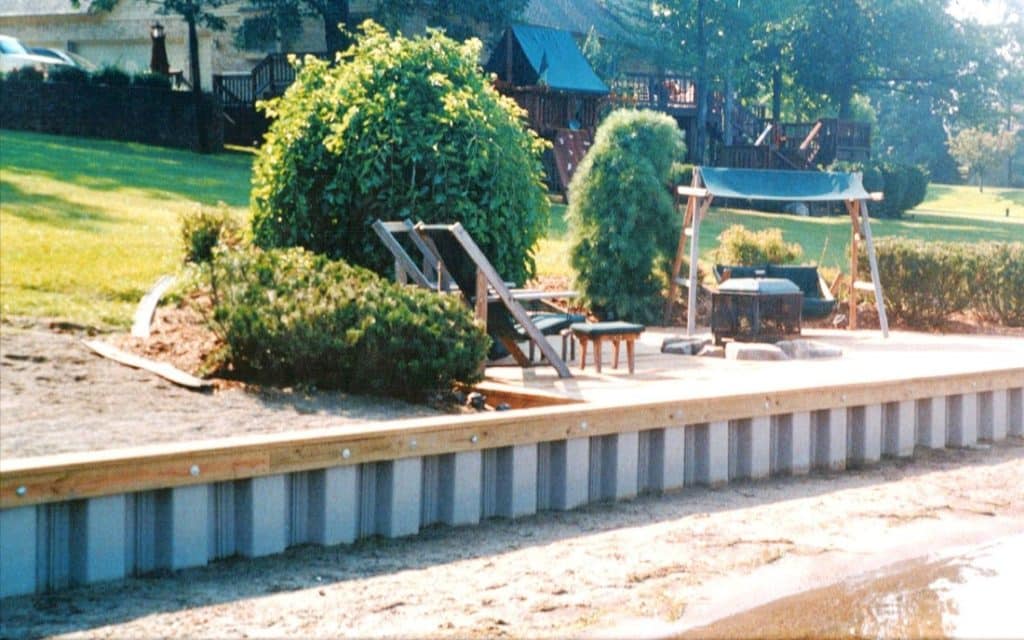 Vinyl

Seawalls

Vinyl sheet piling has been a solution of choice for protecting coastal land from erosion since the mid-1990s. It is a proven product, and millions of feet of shoreline bordering oceans, canals, lakes, streams, and ponds have been protected by vinyl sheet piling. It is an attractive, functional product that can add value to any waterfront property. Tidewall is also used effectively as flood walls, either free-standing or to raise the height of existing dikes. Or as cut-off walls, controlling the subterranean movement of water to prevent the undercutting of above-ground structures. Many applications that have used steel sheet piling, wood, or concrete in the past can be converted to Tidewall vinyl sheet piling, resulting in a permanent, high-quality wall for a significantly lower cost than these alternatives.